Batik Tops suitable for all age and event. As we know batik is a traditional Indonesian fabric. Batik composed from javanish words amba and tik. Amba means wide, like the size of fabric. Tik means dots, batik formed from dots become many shape and pattern. The pattern formed is made of wax. In conclusion batik is patterned fabric manufactured specifically by writing or putting the wax on the fabric.
Only king and nobles that can wear batik in decades ago. But now, everybody can wear any kind of batik. Batik can be used for tops, like shirt, for women tops, etc. Or you can wear batik as skirt or dress anything you like.
Women's Batik Tops
Women's Batik Tops there is so many models women's batik that we can make from batik fabric. Like tunic, blouse, blazer, etc. For better look, you can combine batik with plain fabric or with other batik fabrics with different pattern.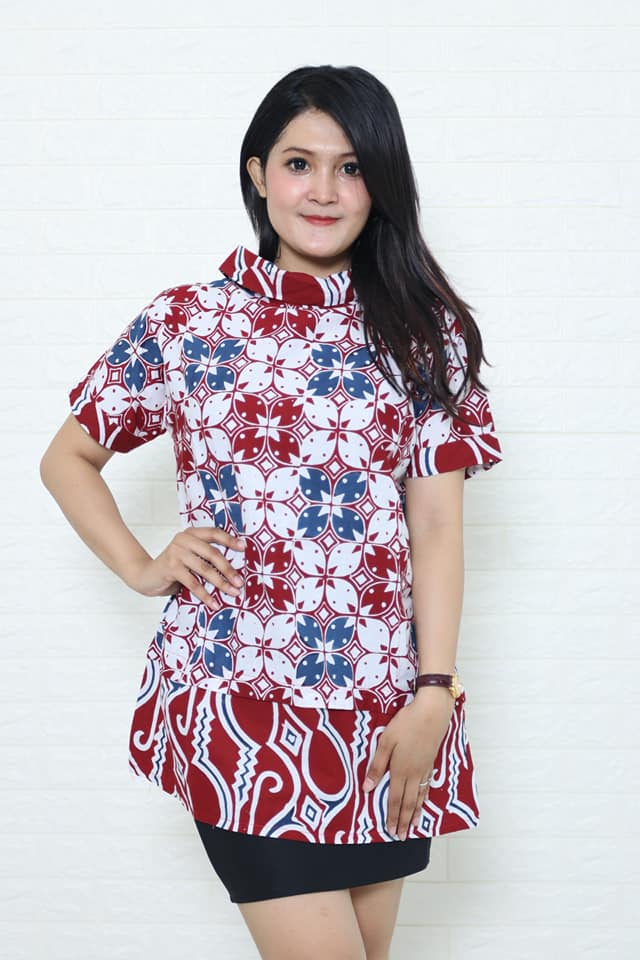 Batik is suitable for all situations, for formal or informal events. You can choose the pattern or cutting of your batik to adjust with your event. For example if you need casual attire, you could wear mini dress from batik stamp smoke.
Summer Tops
Summer tops Batik also suitable for summer fashion. Colorful tie dye batik matches with the summer atmosphere. Batik becomes one of the products that sell online. The development of Batik is rapid. It drives the seller to sell their product online. One of the online stores that sell Batik is Batik Dlidir based on Solo, Indonesia. Batikdlidir offer all of the types of Batik like Batik for fashion and Batik for accessories. We sell handwritten batik, stamp batik, and also Batik Printing ( Sarong ).
For ordered contact +6282265652222. We prefer to WhatsApp than a phone call.